Rubber & Plastic Processing & Manufacturing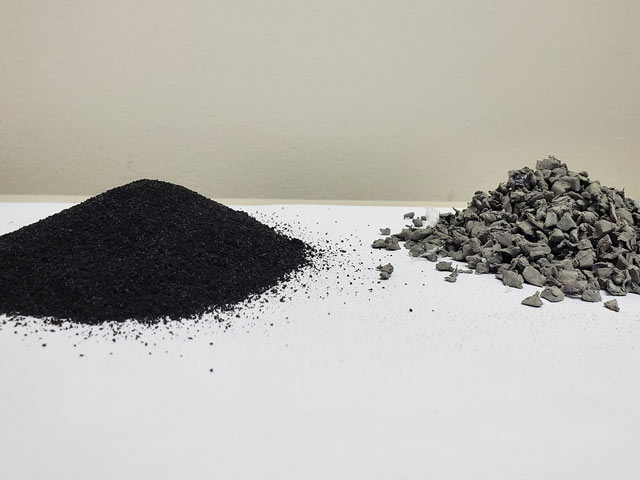 Cryogenic and Ambient Grinding
Rubber Processing
Heffco rubber processing includes such vulcanized rubber compounds as:
Tire Rubber Recyclate (car, truck, OTR, buffings)
EPDM
Nitrile
Butyl
Natural Rubber
Neoprene
SBR (filled/unfilled)
Fluoroelastomers
Plastic Processing
Heffco rubber processing includes:
PVC
EVA
TPE
Polypropylene
ABS
Melamine
Etc.
Note: Cryogenic processing and elutriation allow for the separation of laminated materials from base polymers resulting in the reuse of the base polymer. Ie. PVC/foam, ABS/plating, EVA/fibre.
We want your Industrial Rubber & Plastic Waste!

Rubber

We are looking for clean rubber waste, including cured trim scrap/transfer pads/buffings generated from processing and manufacturing EPDM, NBR, SBR, NR and other rubber products.

Plastic

We are looking for plastic waste, including most Polyolefins such as PP, LLDPE, HDPE, LDPE, and EVA. As well as other plastic compounds such as PVC (rigid and flexible), TPE, TPO, and TPR.
We accept purgings, trim waste, film, sprues, runners, and more. Pricing is subject to volume/packaging/location/contamination/etc.
Contact us for more information.